How It Works
Transcriber bot quickly and accurately converts audio or video files into text and subtitles!

Upload
Upload audio/video files or share public weblinks (e.g. shared Google Drive or Dropbox files, YouTube, Vimeo, Dailymotion, TikTok, Facebook, Instagram, Twitch videos, and more) with Transcriber bot.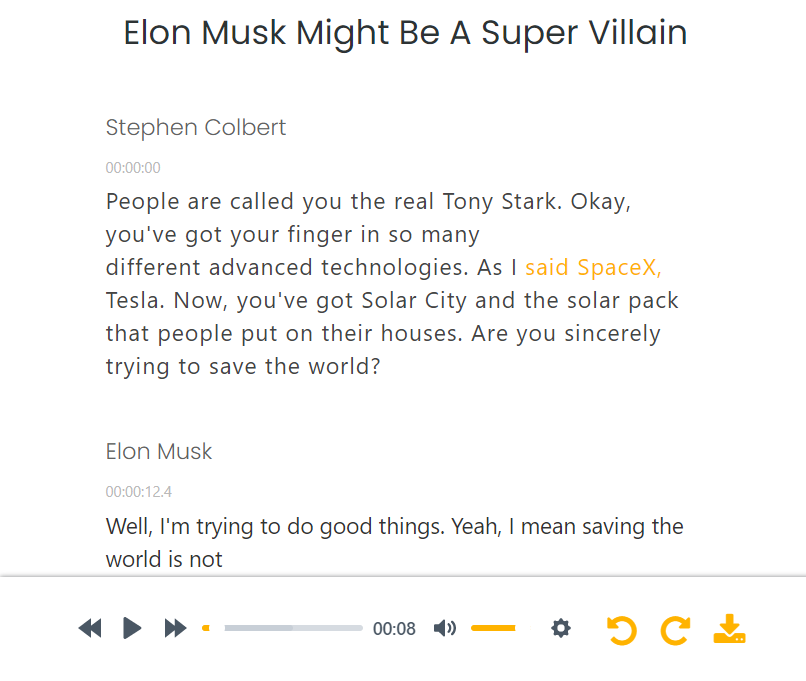 Edit and Export
Transcriber bot connects your audio to the text in the online proofreading editor. It will help you quickly verify and export transcription results to TXT, DOCX, XLSX, PDF, RTF, ODT, HTML, SRT, VTT.