How it Works
SpeechText.AI is a powerful artificial intelligence software for speech to text conversion and audio transcription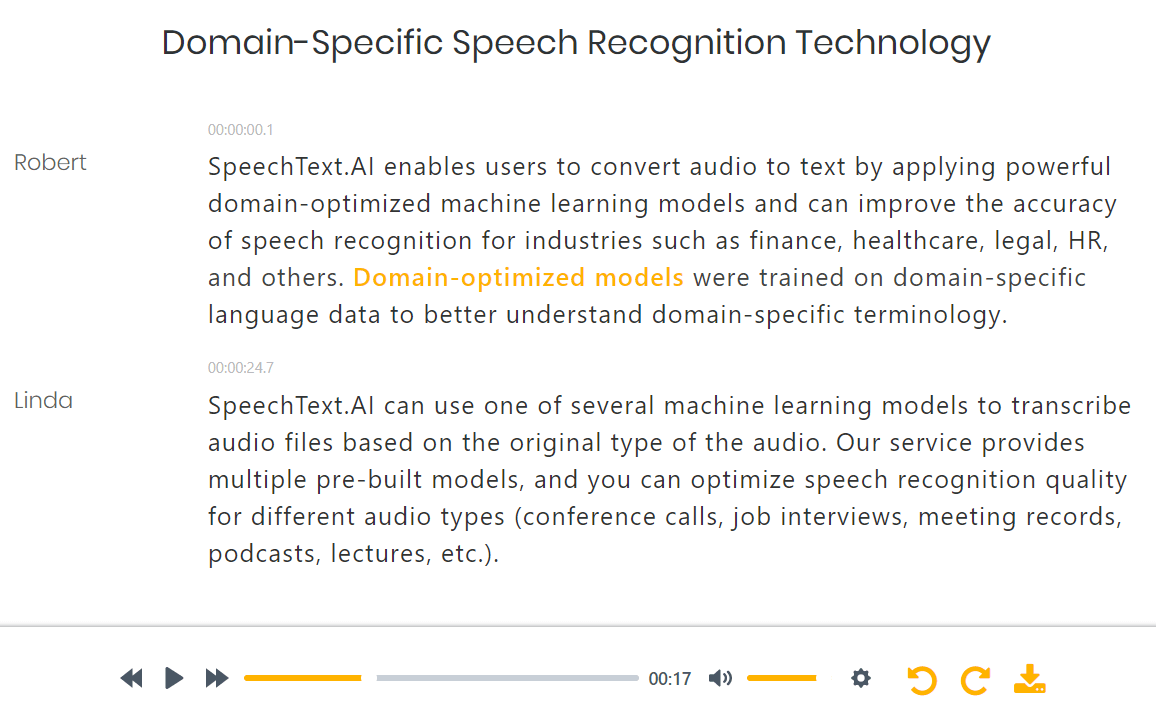 Upload
Upload audio or video files. AI transcription software supports various file formats and transcribes from speech to text in any language.
Select domain
Select industry domain and audio type from predefined categories to improve the recognition accuracy of domain-specific words.
Transcribe
Our speech transcription engine uses state-of-the-art deep neural network models to convert from audio to text with close to human accuracy.
Edit & Export
Search, modify and verify audio transcriptions using interactive editing tools. Export your content in different formats.